Hello, everyone! Greetings, and welcome to Fiction Fairies. Thanks for stopping by.
I know it's been a while since we last posted, and I must apologize! We've been incredibly busy with the college process - acceptances, campus visits, scholarship applications... Yikes. However, have no fear. We will have a review up in the near future, this one on the fantasy novel The Warded Man by Peter Brett.
I also thought it would be cool to update you guys on how senior year panned out for us (or at least me) and wanted to share the acceptances, scholarship offers, etc.
I applied to 8 places. Three of them were reaches:
Rice University
Vanderbilt University
Northwestern University
Then I had safeties:
University of Houston
University of Miami
Ohio State University
University of Minnesota,
Loyola University Chicago
The results... Are you ready?
Yay for Jon Snow
Acceptances:
Rejections:
Unknown:
Merit scholarship offers:
University of Minnesota: ~8,500/year (OOS tuition waived)
University of Houston: ~8,000/year
University of Miami: 25,000/year
Ohio State University: ~17,000/year (OOS tuition waived)
Loyola University Chicago: 20,000/year
I wasn't too surprised with Vandy and NU - I don't have any spectacular extracurriculars or hooks, and my ECs are all split up because I moved in the middle of high school. I really hope I get into Rice University, and will know probably Friday or Monday.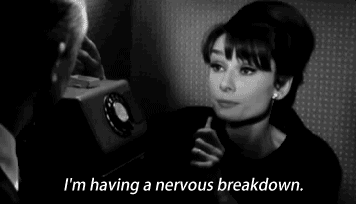 Wish me luck!
If you'd like to know my stats, just shoot us a question over email and I can answer whatever questions you might have.
Kisses~~
Cassie