Greetings readers! Happy Monday and thanks for stopping by Fiction Fairies. Today I'll be reviewing Burn for Me by Ilona Andrews.
Fair warning: I think you should skim the summary and ignore the cover!!!
They
really
don't do the book justice, and trust me when I say this is a good one. I'm surprised not as many people are reading this!
Nevada Baylor is faced with the most challenging case of her detective career-a suicide mission to bring in a suspect in a volatile case. Nevada isn't sure she has the chops. Her quarry is a Prime, the highest rank of magic user, who can set anyone and anything on fire.
Then she's kidnapped by Connor "Mad" Rogan-a darkly tempting billionaire with equally devastating powers. Torn between wanting to run or surrender to their overwhelming attraction, Nevada must join forces with Rogan to stay alive.
Rogan's after the same target, so he needs Nevada. But she's getting under his skin, making him care about someone other than himself for a change. And, as Rogan has learned, love can be as perilous as death, especially in the magic world.
(Summary from goodreads.com)
Genres: urban fantasy, romance
This one was FUN.
The characters were spot on, the plot was fast-paced and interesting, and the romance was teasing and just enough there that I was satisfied. Ilona Andrews is now one of my go-to authors, and only after reading this one book!! The next book in the series comes out in May 2017 and I'm honestly upset. Why can't it be sooner?!?!
The story is boss. Basically, Nevada is a private investigator in her family's small firm and they just barely scrape by. Suddenly, the House/corporation that owns their debt calls Nevada up. They give her an ultimatum: lose the family business and have fun in the streets of poverty... or agree to a suicide mission.
Of course, Nevada chooses the suicide mission.
S.O. to the infamous Adam Parson
Said suicide mission is catching Adam Parson (infamous bad boy wanted by the law who incinerates things for fun)... without being fried to a crisp.
Ah, I forgot to mention. He's incredibly attractive, never wears a shirt, and is C-R-A-Z-Y.
What a lovely mix!
While trying to apprehend Adam, Nevada gets kidnapped by Mad Rogan. He literally chains her to his basement floor and then interrogates her. Rogan thinks Nevada is connected to Adam and can help with his mission.

(Hmm. This is getting complicated. Just read the book and trust me that the story's awesome.)
I like to imagine Rogan as a savage Sean O'Pry,
but then again whatever floats your boat
After many exciting events, she and Rogan end up in a tenuous, strained partnership. (With mildly sexual undertones because Rogan, like Adam, is crazy attractive.)
The romance was never absurd or over-the-top. Just a number of teasing hints, heated glances, and scandalous thoughts from Nevada that I'd do best not to repeat. It's a masterful build up, and I can't wait for the sequel to see what happens next between Nevada and Rogan.
The characters are interesting. The villains or "bad guys" are multi-faceted and complicated, and I couldn't predict their next moves. I found them more interesting than the "good guys" for sure, but even I can admit that Nevada's family is adorable. I mean, her grandma tinkers with TANKS for goodness sake. And her mom is a sniper. And her cousin is a genius hacker. Need I say more? They're cool characters - all of them.
(Off topic secret confession: is it bad that I want more crazy Adam? I know he's straight up evil, and he's totally a murderer, but... There's something there. He needs some angst in the next book. He's messed up, but there's so much potential...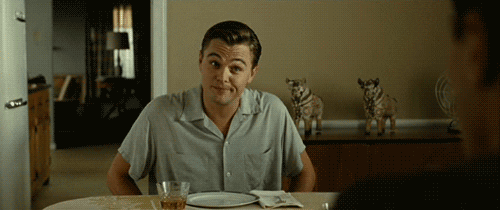 To conclude: READ THIS. Yeah. I went there.
If you have any comments to share, I'd love to hear them!
Kisses~~
Cassie